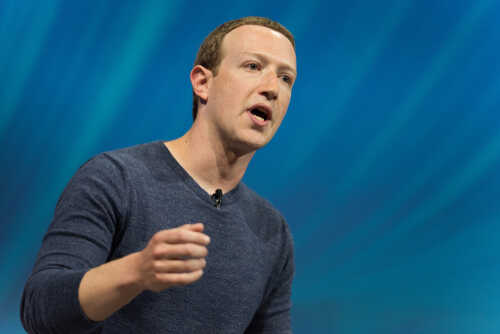 According to the META company's chief technical officer, CEO Mark Zuckerberg and other top officials at the social media corporation are devoting "most" of their time to different efforts connected to artificial intelligence.
When asked about the recent release of ChatGPT, a consumer artificial intelligence system that can quickly compose emails and code, Meta CTO Andrew Bosworth said in an interview with Nikkei Asia on Wednesday that the business would soon answer with innovations of its own. 
By the year's end, Meta hopes to have begun commercializing some of its generative AI features. Instagram and Facebook are both owned by Meta; therefore, businesses advertising on either platform will soon be able to ask an AI system to create photos for their ads, saving "a lot of time and money."
According to what Bosworth told the media source, they have one of the world's premier research centers regarding artificial intelligence. The company, he said, has "hundreds" of AI researchers on staff and is confident in its position "in the very vanguard" of AI innovation.
Meta, formerly known as Facebook, is changing its name because it is developing a virtual reality called the Metaverse, and this technology will be utilized to create parts of this new world.
The vast language model may one day allow you to simply describe the world you want to build and produce it automatically. As a result, more individuals can participate in previously inaccessible activities, such as content production.
Meta's AI development is happening at a time of great upheaval for the social media company. Zuckerberg has laid off 27,000 workers to boost profits and reduce expenses in recent months. Notwithstanding the economic instability that prompted the layoffs, his investors have urged Zuckerberg to keep investing in AI research and development.
Several prominent figures in the tech industry, like Elon Musk and Steve Wozniak, are pushing for a six-month halt to AI research while policymakers and the general public assess the effects of AI on the economy and the dissemination of knowledge. Bosworth took issue with the letter's overall tone.