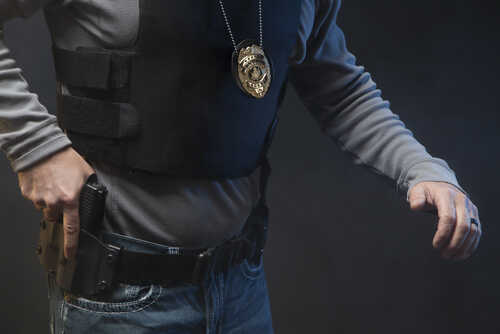 On Monday, a group of 321 Los Angeles Police Department undercover officers filed a lawsuit against the city of Los Angeles and the LAPD after photos and personal information about them were released to the public, the Los Angeles Times reported.
The officers are suing for negligence, claiming that their lives were put at risk.
According to a press release from McNicholas & McNicholas, the law firm representing the group of undercover officers, the city of Los Angeles had released the photos and other private information about the undercover officers in response to two California Public Records Requests after the LAPD refused to comply.
In its "reckless" release of the identities of undercover officers, the city has done "irreparable damage" to the officers' lives while putting their careers and any open investigations at risk, attorney Matthew McNicholas said in the press release.
McNicholas added "appropriate safeguards" should have been in place to ensure that these records were never released. He said both the city of Los Angeles and the LAPD must face "responsibility for their catastrophic negligence."
The two separate public records requests were from a reporter and the Stop LAPD Spying Coalition. Both requested the full roster of the Los Angeles Police Department. But according to McNicholas & McNicholas, in responding to both public records requests, the city "wrongly" and "incorrectly" included both current undercover officers and officers who previously worked undercover assignments.
The information obtained was subsequently published in March on the public website watchthewatchers.net which is a searchable database of LAPD officers.
Last month, the Los Angeles Police Protective League police union filed suit demanding that the website be taken down. According to the lawyers, the release of the undercover officers' information was done without the knowledge of LAPD Chief Michel Moore. Moore has since launched an investigation into the incident.